Post by deuce on Feb 24, 2016 22:41:56 GMT -5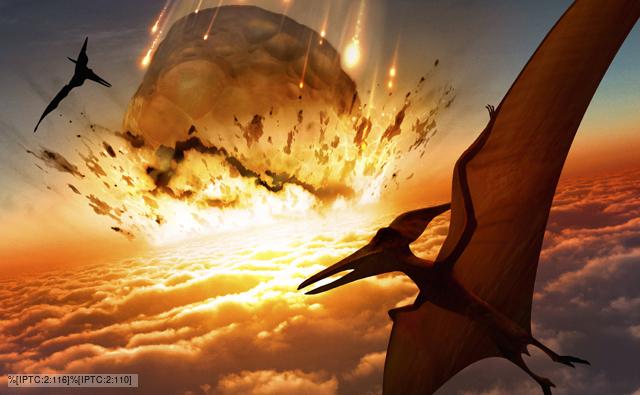 Re-upping this thread from conan.com...
The subtitle of this thread derives from Robert E. Howard. He believed in a cyclical and catastrophic vision of the history of our planet. I do as well. Howard felt (like Plato) that our universe is a violent and (generally) unpredictable place. I must agree. I intend to demonstrate that idea time and again in this thread. Twenty-first century science is revealing that we can never take our status quo for granted. The dinosaurs (let alone the Cambrian fauna) took such for granted. Look where it got them.
I don't consider myself an old-school "catastrophist" (exactly) nor a "neo-catastrophist". I just believe that crazy/cataclysmic s**t has happened to our planet over the eons. Basically, I'm a "punctuated equilibrium" kinda guy.
After seemingly interminable decades of "uniformitarianism" and "gradualism", Luis (and Walter) Alvarez (probably inadvertently) blew the lid off. The Alvarez theory that an asteroid (or comet) caused the extinction of the dinosaurs was met with widespread scepticism in the early '80s. Now, it is the accepted view. Shoemaker-Levy plowing into Jupiter was the nail in the coffin for many, demonstrating the destructive power of what was thought to be "just a dirty snowball". To the
cognoscenti
, going all the way back to Aristotle (don't get me started), extraterrestrial bodies were generally considered either non-existent or inconsequential. Sorry, Ari! Wrong again!
We know better now.
www2.jpl.nasa.gov/sl9/
Another persecuted pioneer of modern catastrophism was Harlen Bretz. He almost lost his livelihood making the common-sense observation that the Scablands were the result of a cataclysmic flood. Vilified and mocked, Bretz barely lived to see his hypothesis vindicated:
arstechnica.com/science/2014/10/the-scablands-a-scarred-landscape-as-strange-as-fiction/
While I'll be discussing more "questionable" events later in this thread, there are a couple which rate general scientific approval even now. As I said, "the wheel turns"...
The "event" in 6200BC:
en.wikipedia.org/wiki/8.2_kiloyear_event
The "Storegga Slide" right on top of that:
en.wikipedia.org/wiki/Storegga_Slide
...and the year 536AD:
en.wikipedia.org/wiki/Extreme_weather_events_of_535–536
So, cataclysms and catastrophes. Discuss.
Just back it up with
something
. Outright fringe history/geology should go on a "fringe history" thread.