Post by hun on Apr 6, 2016 16:55:20 GMT -5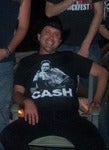 news.nationalgeographic.com/news/2014/09/140923-amazon-greek-vase-translations-science/
I'm having a hard time wrapping my brain around this. The Scythians were Indo-Europeans. That's nailed down pretty tight. While very cool, the Circassians are not Indo-Europeans. Perhaps it's analogous to the Cossack situation 2000yrs later, where the original Cossacks (on the whole) were Slavic Indo-Europeans, but then they later incorporated a lot of Circassians.
Yeah, this is a strange one.
The Ossetic language, which is an Iranic language is still spoken in the Caucasus today.
They are said to be the descendants of the Alans.
But the expert on rare Caucasian languages Colarusso translates the 'gibberish' as ancient Circassian.
'On the vase, some characters speak decipherable Greek phrases, but the policeman says something that sounds like "noraretteblo," meaningless in Greek. Colarusso, blind to the scene on the vase, translated the phrase into "This sneak thief steals from the man over there" in ancient Circassian.'


Followed by another Caucasian language, Abkhazian!
'On the Amazon vases, Colarusso found an archer named Battle-Cry, a horsewoman named Worthy of Armor, and others with names such as Hot Flanks that probably had erotic connotations. On one vase, a scene of two Amazons hunting with a dog appears with a Greek transliteration for the Abkhazian word meaning "set the dog loose." '
What other languages were found in the translations was not stated - was there more Caucusian or an Indo-European language like ancient Ossetian?
Maybe it's something like how the Greek and Roman historians would anachronistically call the Huns, Goths, Alans and other tribes
Scythians?
All three tribes spoke different languages, but that did not matter to the Romans.
That's probably what the Greeks did with this 'gibberish'
Any tribesman north of the Black Sea or Caucasus was simply seen as a Scythian; just like the Huns and Goths were centuries later.