Post by hun on May 1, 2017 2:59:32 GMT -5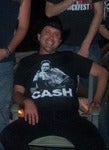 Quite honestly, I have no solid idea what this "old, old theory" might be.
There is, of course, the Lebor Gabala which traces the Gaels back to Scythia. REH believed in it and there is mounting evidence that there is a kernel of truth in it:
swordsofreh.proboards.com/post/8566
REH does seem to have (maybe) believed (wrongly) that the Scythians were somehow a melding of Indo-European and Turkish elements, but he makes it clear that his Cimmerians/proto-Gaels were
not
.
There was also the theory arising in the early 20th century that perhaps the Tarim mummies were Celts. REH was certainly aware of such things, by way of Merritt, Churchward and others (BTW, Uighurs make up MacDeesa's war-band in
Lord of Samarcand
). However, how
that
could be an "old, old theory", I have no idea.
I'm baffled on this one.
Could this relate to the 'old, old theory' or some kind of connection with the Turks? In this letter written by Robert E. Howard that Wright forwarded to Lovecraft there is a connection between the Gaels and Turanians, admittedly not specifically the Turks. What does Howard mean by Turanian? is REH talking about the Uralic/Altaic speaking peoples? Or, what I think is probably more likely is a physical description of an East Asian people - the reason why I think it more likely is that Howard sometimes describes these ancient western Turanians as
Mongolians
or
Mongoloids
.
I know that in the early secular Turkish Republic, the ancestors of the Turks were believed to be of 'White Alpine' or 'Turanid' physical type (basically a European with high cheek bones). The Turks also had some pretty outlandish ideas like the 'Sun Language Theory' (the belief that all languages descend from an ancient form of Turkic) and the Proto-Turkish origin of the Sumerians
thankfully, most of these theories have been dismissed by recent Turkish scholars.
'As to the climax, the maunderings of the maddened victim is like a sweep of horror down the eons, dwindling back and back to be finally lost in those grisly mists of world-birth where the mind of man refuses to follow. And I note from the fact that Mr. Lovecraft has his character speaking Gaelic instead of Cymric, in denoting the Age of the Druids, that he holds to Lhuyd's theory as to the settling of Britain by the Celts. This theory is not generally agreed to, but I scarcely think that it has ever been disproved, and it was upon this that my story "The Lost Race" was based — that the Gaelic tribes preceded the Cymric peoples into Britain, by way of Ireland, and were later driven out by them. Baxter, the highly learned author of Glossario Antiquae Britanniae upholds this theory on the grounds that the Brigantes, supposed to be the first Celtic settlers in Britain, were unacquainted with the "p" sound, which was not used in Britain until the advent of the Brythonic or Cymric peoples. According to this, the Brigantes were a Goidhelic tribe, and Lhuyd's point seems proven. Personally, I hold to the theory of Cymric precedence, and believe that Brythonic tribes inhabited, not only Britain and Scotland before the coming of the Gaels, but Ireland as well. The blond Britons appear to me to be a closer branch of the ancient Aryan stock,
the Gaels arriving later, and being mixed with some Turanian or Mediterranean blood
. But every man is entitled to his own view and a writer has the right to use any and all theories, no matter how conflicting, in his stories. I may write a story one day upholding a certain theory of science, letters, anthropology or what-not, and the next day, a story upholding a theory directly opposite. A fiction writer, whose job is to amuse and entertain, should give all theories equal scope and justice. But I'm taking up too much of your time.'
(CL2.42-43)