Post by ChrisLAdams on Dec 28, 2016 17:02:00 GMT -5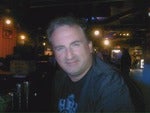 Well put. I think it depends a great deal on your frame of mind when you first experience these things, and then, too, on how they mix the genres.
Sci-fi is rarely pure sci-fi in and of itself, being most often intermingled with a horror theme (Aliens), or a silly theme (Spaceballs) etc. It can be dystopian (Fahrenheit 451), and even western (Firefly).
If the viewer finds even one of these intermingling of themes distasteful (perhaps you found 2001 unlikable because it is such a complex story, touching on themes such as existentialism, evolution, Etc) then they will very likely not enjoy it.
Speaking for myself, I can enjoy any and all of these themes, loving at the same time everything from Aliens to Galaxy Quest, Interstellar to Guardians of the Galaxy, and Star Wars to Star Trek. And yes, Spaceballs.
I was 8 when I saw Star Wars in 1977 and must say, it made quite the impact on me. I recall mailing the cereal proofs of purchase and receiving my X-Wing fighter with Luke pilot figure in the mail.
That said, I never follow anything blindly. I used to be a huge Metallica fan, but they lost me at Death Magnetic. I was just a big of Star Wars fan but gads, portions of the prequel trilogy were hard to swallow.
Rogue One was interesting to me because of its direct tie-in with a movie that made such a tremendous influence in my life, directing my thoughts and dreams in directions they might not otherwise have taken.