Post by Deleted on Sept 14, 2016 10:52:17 GMT -5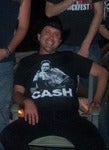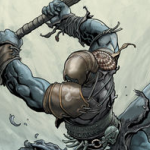 The finns also had their "cycklopean walls".
In a much more common scale than lets say, the horse-hide-tent-luving mongols, who were nomads over all.
What "cycklopean walls" in Finland are you talking about?
For example:
Jätinkirkot (Giant's churches)
Hiidenkiukaat ( devil's....stoves?)
Muinaislinnat (Ancient fortresses)
Quoting your previous post on the matter:
"Guess what? We have concrete evidence of "cyclopean walls/fortresses" in the general/"Russian" area (sorry, nothing in Finland) from the Proto-Indo-European period. That would be the Bronze Age era in western Eurasia right after "the polished stone age" (REH code for "Neolithic")."
Jätinkirkot time upfrom 3500 BC. So Finland had their cycklopean walls just around those times, if not before.
As a reference to the king of "architecture" they represent, I shall quote the finnish Wikipedia on the subject. I had to translate it myself, because the English version was limited and lacked the essential description. The link is here, if you want to c/p to a translator and see how well it manages, hehe. wikilink: fi.wikipedia.org/wiki/J%C3%A4tinkirkko
Jätinkirkot/Giant's churches (3500 - 2000 BC)
"Their size varies alot from 10x10 metres to 40x60metres. Thickness of walls varies from 3 to 8 metres, and height reaches up to 2 metres. There is no mortar used in the making of the stone walls, neither are the stones arranged very precisely. The size of the stones varies a lot, but in general terms can be measured by "a man's moving capasity"
Comparing to what REH said:
"Another factor has added to the impetus of Hyborian drift. A tribe of that race has discovered the use of stone in building, and the first Hyborian kingdom has come into being – the rude and barbaric kingdom of Hyperborea, which had its beginning in a crude fortress of boulders heaped to repel tribal attack. The people of this tribe soon abandoned their horse-hide tents for stone houses, crudely but mightily built, and thus protected, they grew strong. There are few more dramatic events in history than the rise of the rude, fierce kingdom of Hyperborea, whose people turned abruptly from their nomadic life to rear dwellings of naked stone, surrounded by cyclopean walls – a race scarcely emerged from the polished stone age, who had by a freak of chance, learned the first rude principles of architecture. (p354)"
I say it is a clear match.

Same as when referring you:
"cyclopean" (clear back in 1830) referred to very large stone ashlars of irregular size fitted together (without mortar) to form architectural structures. Howard used the term in that exact sense.
An earth-scan on a Giant's Church.
There are 48 known Giant's churches in Finland. More are found every year or two.
But wait, there's more! A bit later on, and younger make, but I'd like to put it here just to make it obvious and clear, that Finland too HAS some old cycklopean structures! It seems, that the readers here are not well aware of this. Very understandable, because no one in Finland really cares, and thus we don't advertise them a lot. And also a lot of them have been destroyed away from new construction, and new sites which are found, lack thorough research.
Hiidenkiukaat/ Devil's Stoves (2000 BC ->)
These are ancient graves. The first of this type date to late stone-age, but the early ones do not include the stone sarcophagus, which is typicalt for these ones. Check here, to see it on the inside: fi.wikipedia.org/wiki/Kivikin_kuninkaanhauta#/media/File:The_Kings_Graves.jpg
Kuninkaanhauta ("King's grave") in Panelia. 4 metres tall and 36metres split.
The oldest Devil's Stove in Finland dates to 2000 BC and can be found in Uotinmäki.
Muinaislinnat / Ancient fortresses 1500 BC - 300 Ac.
Unikkolinna (Unikko=flower, linna=fortress) in Hauho, as seen at 1875 and pictured in the book "Concerning ancient relics in the region of Hauho". ater on, the rocks were rolled off the cliff and put to new use.
The fortress of Hakoinen, as seen in 1845 and published in "Finland främstäldt i teckningar"
Päälinna = main fortress, esilinna = pre-fortress/courtyard/whatever. Kaivo=well, asuinrakennus=living quarters, torning perutus = foundations of a tower
There are 400 (known) Ancient Fortresses in Finland.
Other
Various unidentified and unstudied structures. As an example, the Jatulinpatsaat (Jatulin=giant's, patsaat=pillars) of Tornivaara, in Kemi. (Torni=tower, vaara=hill)
I just love these descriptive names.

Nowadays badly forested. Picture from a dictionary, and found here: jumalasuomi.tripod.com/TORNIVA.GIF
I hope no one has to, after this, tell me that Finland has no stone structures, fortresses or other stuff like that. And if someone does further insist that there aren't, I welcome them to visit me. I live about 2 miles form an ancient fortress, and it doesn't go anywhere by saying that it's not there.