Post by hun on May 11, 2018 8:31:56 GMT -5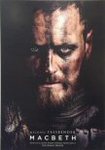 Thanks Von K.
Is it this one?
www.revolutionsf.com/article.php?id=3875
Here's Mark Finn's overview of all the completed Conan yarns by REH in 2008 (from the link above).
I'm going to go through all of the Conan stories that REH finished, as published in the three Del Rey volumes, and I'm going to judge them by how close to or how far they fall from Howard's own tree of knowledge and experience. I'll comment on each story as it applies to the rest of Howard's body of work, and I'll assign a grade from one to five, based on the following scale:

5: REH at his best. Highly recommended.

4: Outstanding REH story; a stellar example of this kind of genre fiction

3: Mediocre REH; still a cut above the rest of the pulp fare.

2: Sub-standard REH; no better or worse than the average pulp hack.

1: Terrible example of REH; still readable, or maybe even noteworthy, but not a best foot forward for either the author or the genre.




1. The Phoenix on the Sword

Grade: 4
Conan the King is attacked by conspirators, but escapes his fate with a little divine intervention and a lot of swordwork. Also: Thoth-Amon!

Here it is, the first Conan story, for all to see. It starts out with that classic bit from the Nemedian Chronicles: "Know, oh Prince, that between the years when the oceans drank Atlantis . . . " Aw, you know the rest. But it's that description of Conan, in the middle: "Hither came Conan, the Cimmerian, black-haired, sullen-eyed, sword in hand, a thief, a reaver, a slayer, with gigantic melancholies and gigantic mirth, to tread the jeweled thrones of the Earth under his sandaled feet."

Talk about brevity. Howard lays the groundwork for the character out right there, before a line of dialogue is spoken or a single adjective employed in the telling of the story. He wants us to know that about Conan before we read anything else.

That this bit of foreword comes from what is clearly supposed to be a historical document of the world, then we are about to go behind what is allegedly known about Conan as historical figure, and look at the real man himself, without the scribes of history to gild or whitewash as needed. Conan is the man behind his own myth, in these stories.

It's all a big set-up, because of what we're going to get next. Conan, after describing his homeland and the gods, says the Aesir were more to his liking and his aide, Publius, agrees with him. This dismissal of Conan's "own nature and birth" is not unlike Robert E. Howard shrugging off his Dark Valley days to H.P. Lovecraft in August of 1931:

"I saw Dark Valley again, which I think I've mentioned to you before. Dark Valley – now hardly worthy of the name, to the casual glance, since many of its trees have been cleared away, and the road, which used to follow the bed of the winding creek, now passes along high up on the ridge."

After the King retires, we get the details on the rebel uprising, and after the sage Epimitreus appears in Conan's dream, and after Thoth-Amon gets his ring of power back, what's left is all of the good parts of the unsold Kull story, "By This Axe, I Rule!" Both are great tales on their own, and while the ending to the Kull story is much, much better than "Phoenix," the overall story of "Phoenix" is more satisfying.

We get a nice picture of Conan in his waning days, with a hint of his previous life, and the real sense that the story is just one corner of a much more elaborate tapestry.

One final note: Howard scholar Steve Tompkins pointed out some time ago that in this story, when we first see Conan, he's holding a quill rather than a sword. This is an important distinction and I think one of the best things about the stories now being presented in the order they were written, rather than in "saga" order: our first observance of Conan is that of a thoughtful, intelligent man.

It doesn't alter his rise to kingship in any way, but compare this "first impression" with that of a young man, running from wolves, and stealing a sword from a skeleton that he happens to find, and freaking out when the skeleton comes to life, and well, you can guess which one is a better "take" on the character.


2. The Frost Giant's Daughter

Grade: 4
A young and battle-weary Conan encounters a beautiful woman in the snow. Will she promise him warmth or bring about his doom? Also: Giant brothers that make for a classic Frazetta painting!

Interestingly, Howard went from Conan at the end of his career to Conan at the very beginning for this story. And it's a beautifully written story, full of color and action and great examples of Howard's penchant for descriptive writing. Howard scholar Patrice Louinet thinks this is a turn on Bullfinch's Daphne and Apollo, and I agree with that. In essence, this is an exploratory story, set in the time of Conan's youth, his first "weird" adventure.

The "dark gods" hinted at in "Phoenix" show up here, too, as Conan takes on another dimension for Howard; he is now a giant-slayer in his youth, isn't he? And that deed is a kind of symbol for a life of greatness. I'd say that it's even mythic, and given the source material of the story and the way REH tells it, this is all intentional.

One of my big problems with Conan is that he's been interpreted so frequently by so many different folks that he's now schlepping their baggage wherever he goes. I started this story with a slight dread because I'd have to revisit the tired old "rape" issue, but as I got into the story, I found it was conspicuous by its absence. This is not a rape story, and anyone who thinks so is misguided.

The woman is playing a Hyborian version of the Badger Game, luring a "mark" into a hotel room, where the husband breaks in and confronts them. In this case, it's a couple of snow giant brothers, but the dodge is still the same.

It's never clear in the text what the battle-maddened Conan will do once he catches the goddess (and anyway, we don't convict people on crimes they were thinking about committing). It's a story meant to titillate, and it's obvious that Howard was trying to find a way to get the implied sex into the story to make it more marketable for Weird Tales. That it was rejected by Wright meant that Howard had to try a different tactic.



3. The God in the Bowl

Grade: 4 Young Conan is caught thieving and framed for a murder that he didn't commit. Can the wily interrogator secure a conviction? Will Conan find the real killer in time?
An overlooked story, both by Farnsworth Wright and many others. It's not balls-to-the-wall action, but it's an absolute gem of a character piece. Despite the lack of plot, this is nevertheless strong in character. Here's the argument laid bare: Conan, the outlander, the Other, the Cimmerian, the Barbarian, and he's up against the noble, Roman-esque, Civilized, Refined, City-bred men of honor. Three guesses who the bad guys are in the story.

Howard uses really explicit language throughout this story to convey exactly what he's talking about. When the guard questions Conan, he shakes his head by way of an answer. When demanded by the guard to speak, Conan replies, "I am not a dog." The guard's answer says it all: "Oho, an insolent fellow . . . an independent cur . . . one of those citizens with rights . . . I'll soon knock it out of him."

Clearly, the point of this story is to frame the young, barbaric Conan at odds with the corrupt agents of civilization. Howard is drawing on his own experiences with Boomtown law practices, as well as corrupt politician and bureaucrats in the same setting.

Incidentally, this is the second mention of Thoth-Amon in the series. That this story never saw print in Weird Tales really cut the legs out from under what was probably going to be a recurring characters in the series.

As for the ending, I like that the snake's face is deliberately ambiguous, as if Howard wanted something more beautiful and also terrifying by suggestion, or maybe just cleverly hypnotic.


4. Tower of the Elephant

Grade: 5
Conan the thief sets out to steal an unstealable gem from the Tower of the Elephant. What happens next is the stuff of legend.

A classic Conan story that still holds up. One of the great 'weird tales' and certainly among Howard's best works.

Considering that "The God in the Bowl" was rejected, Howard obligingly moved some of his 'Barbarism versus Civilization' rhetoric into this story: "Civilized men are more discourteous than savages because they know they can be impolite without having their skulls split, as a general rule." You gotta love the author when he's a cheerful misanthrope. Howard also indulges in a little myth-building when he has Conan slay the fat thief in the darkness and confusion "with the unerring instinct of the barbarian."

To me, this is the first "real" Conan story. Everything up until this point has been either development of character. We know the man Conan will eventually become, we know the man he started out as, and we know something of the hostile world in which he lives. With these various pieces in place, Howard can now start chronicling the character's adventures as they occur to him.


5. The Scarlet Citadel

Grade: 4 King Conan dethroned by scheming noblemen! What kinds of vengeance can the old campaigner wreak upon them? Plenty! Plus: Another great Frazetta painting moment!
More King Conan-y goodness. These at least are all eminently readable, because they either came early in his writing career (like the first two), or later after his hiatus (like Hour of the Dragon). This is the second time that Conan's reign has been threatened, and this time, from without, as his neighboring states have all turned against him.

There is lion imagery thrown all over the place in this story. "Amra the Lion," Conan's pirate alias, is introduced. Of course, the lion is the symbol of Aquilonia, but it's also straight up a metaphor for Conan himself.

There's a great rant by Conan -- in the populist vein -- against the landed gentry:

"Compensation!" It was a gust of deep laughter from Conan's mighty chest. "The price of infamy and treachery! I am a barbarian, so I shall sell my kingdom and its people for life and your filthy gold? Ha! How did you come to your crown, you and that black-faced pig beside you? Your fathers did the fighting and the suffering, and handed their crowns to you on golden platters. What you inherited without lifting a finger -- except to poison a few brothers -- I fought for.

"You sit on satin and guzzle wine the people sweat for, and talk of divine rights of sovereignty -- bah! I climbed out of the abyss of naked barbarism to the throne and in that climb I spilt my blood as freely as I spilt that of others. If either of us has the right to rule men, by Crom, it is I! How have you proved yourselves my superiors?

"I found Aquilonia in the grip of a pig like you -- one who traced his genealogy for a thousand years. The land was torn with the wars of the barons, and the people cried out under oppression and taxation. Today no Aquilonian noble dares maltreat the humblest of my subjects, and the taxes of the people are lighter than anywhere else in the world.

"What of you? Your brother, Amalrus, holds the eastern half of your kingdom, and defies you. And you, Strabonus, your soldiers are even now besieging castles of a dozen or more rebellious barons. The people of both your kingdoms are crushed into the earth by tyrannous taxes and levies. And you would loot mine -- ha! Free my hands and I'll varnish this floor with your brains!"

Conan gives it to them, but good, for four paragraphs, and then the wizard sweeps all of it aside and offers a contract for Conan to sign. Conan spits in the eye of one of his captors by way of reply. Now, that's a rebel.

Conan's trials and escape from the dungeons, as well as the winning back of his kingdom, are deftly handled by Howard. The death of the eunuch, Shukeli, is gruesomely good! Great imagery throughout, and there's a terrific sweeping battle scene that showcases Howard's abilities nicely.


6. Queen of the Black Coast

Grade: 3
Conan escapes civilization and becomes a pirate! Also: Conan gets a girlfriend!

This story contains one of the greatest intros to a Conan story, ever. It picks up, James Bond style, in mid-chase with Conan headed for the docks with the city guards on his heels. He jumps onto a boat as they are casting off, gets the crew rowing for his life, and then explains himself to the captain:

"Well, last night in a tavern, a captain in the king's guard offered violence to the sweetheart of a young soldier, who naturally ran him through. But it seems there is some cursed law against killing guardsmen, and the boy and his girl fled away. It was bruited about that I was seen with them, and so today I was haled into court, and a judge asked me where the lad had gone. I replied that since he was a friend of mine, I could not betray him. Then the court waxed wrath, and the judge talked a great deal about my duty to the state, and society, and other things I did not understand, and bade me tell where my friend had flown. By this time I was becoming wrathful myself, for I had explained my position.

"But I choked my ire and held my peace, and the judge squalled that I had shown contempt for the court, and that I should be hurled into a dungeon to rot until I betrayed my friend. So then, seeing they were all mad, I drew my sword and cleft the judge's skull; then I cut my way out of the court, and seeing the high constable's stallion tied near by, I rode for the wharfs, where I thought to find a ship bound for foreign parts."

Not only is it some great Conan interplay, but it's also a nice bit of venting on Howard's part about the justice system. Had Conan stayed on his own ship, we might have gotten a different story, but as soon as they reach the Black Coast, they run afoul of Belit, the pirate. She's beautiful, fierce in battle, a leader of men, and almost a Mary Sue character. Conan's equal? Yeah, I guess. She delivers a speech on the deck of the Argus that is pure hokum. But it's enough to convince Conan, they young lion, to sail on the Tigress.

What we end up with here is Conan's coming of age story. Howard gives his character his heart's desire, and then takes it away. When Conan merely shrugs his shoulders at Belit's notion of "mystery and terror" along the Black Coast, it starts a rumination between them both about the gods and the meaning of life, about which much has been quoted and written by fellow scholars.

"Let me live deep while I live; let me know the rich juices of red meat and stinging wine on my palate, the hot embrace of white arms, the mad exultation of battle when the blue blades flame and crimson, and I am content. Let teachers and priests and philosophers brood over questions of reality and illusion. I know this: if life is illusion, then I am no less an illusion, and being thus, the illusion is real to me. I live, I burn with life, I love, I slay, and am content."

I wish that Howard had gone back to this line of thought at the end of the story; it would have pulled it all together. As the ending stands, it's a stoic moment, and nothing more. But the mythmaking is still present in the "Song of Belit" that heads every chapter. It's that song that seems to hang like a doom over Conan and Belit. However, what makes this story work, despite numerous contrivances throughout the tale, is that it marks the transition from Devil-may-care Conan with nothing to lose to Conan, the somber (perhaps one of his giant melancholies), with a past that now lives in his eyes.