Post by linefacedscrivener on Aug 18, 2019 16:28:46 GMT -5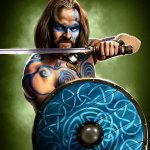 I was certain that since HPL has been dead for over eighty years, and Robert E. Howard too, and since "The Thing on the Roof" was a one-off short story published in 1932 in WEIRD TALES, and "Pickman's Model" was published even earlier, I'd have no problems with copyright or license, but now it looks as though I was too sanguine about that.
Can anybody help me clarify this?
I agree with Deeper Magic Thief. I don't think you have much to worry about. While I am no lawyer, I have dealt with copyright law quite a bit in my writing, everything from articles and books to epigraphs and photos. The copyright law at the time "The Thing on the Roof" was published (Weird Tales February 1932) stated that a person could have a copyright on something they published for up to 95 years, but there was a caveat - they had to renew the copyright after 28 years. The story was published in 1932 so it needed to be renewed in 1960. The thing is (pun intended), there was no one really controlling the copyright on Howard's stories that would renew it. The lists that are shown on the web are often cited as those stories not showing up on the copyright renewal lists. The only stories in 1960 that might have been renewed were the Conan stories, and we know they were not (or at least there is no evidence they were). Once a story moves into the public domain, you can then use it how you see fit. You can reprint the story, passages from the story, or use the story to create a new story by using the characters, etc. We see this done today with Sherlock Holmes, etc. It is still good form to give attribution to the original author, but it is not necessary.
I am not as familiar with H.P. Lovecraft's estate, but a quick look shows there is no evidence for "Pickman's Model" copyright being renewed. See
Wikisource
. So, I think you are good.
One thing I should note, this only applies to published works of the time period. When it comes to unpublished works, things get a whole lot more complicated.