Post by kemp on Feb 18, 2018 9:18:51 GMT -5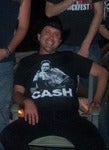 Which, as I pointed out, meant the same thing to Howard as "kozak". Conan called an ex-kozak a "kozak". Pretty amazing.
Conan certainly did not refer to Olgerd as a Hyperborian or any Hyborian. Trying to go beyond this and extract a Hyborian origin fro Olgerd is a bit of a......stretch.
Oh, but you saying that Olgerd was a Hyrkanian,
that
is rock sold, amirite? You do realize that the Hyrkanians/Turanians were the special enemies of the kozaki, just like the Ottomans and wild Turkish tribes were for their real-world counterparts, the Cossacks, correct? Yet, you think Olgerd--a grey-eyed man from the northern steppes who swears only by Mitra--you think he's most likely an Hyrkanian. That's what you said.
Did I miss all of Howard's references to tall, grey-eyed, Mitra-worshiping Hyrkanians in the other Conan yarns?
I dunno, Kemp. Seems to be a bit of a.......stretch.
Olgerd Vladislav, the kozak adventurer
who wandered down from the northern steppes
and made himself chief of a band of Zuagirs. --
A Witch Shall Be Born
Sure, if I said he was Hyrkanian, but that was why I said that he was Zaporoskan, not that I am fundamentally opposed to Char-Vell giving Olgerd that label, or you referring to him as a Hyperborean. He certainly exists between the Hyborian and Hyrkanian worlds so why not have some ethnic association with both of those peoples, but that does not necessarily make him either, and he is not referred to in that way.

REH had even said that the people of Hyperborea have blood from Aesir, Zamorians and also that of the tall and slender Hyrkanians.

The kozaki descended from different nations, but there is no reason to give any priority to one Hyborian nation over another.

The cossacks existed in a world between the western/European nations and that of the Turkic world, much like the kozaki between the aforementioned Hyborian and Hyrkanian worlds.

I don't see any difficulty in accepting that a people created by certain historical processes emerged in the northern steppes and Zaporoska to occupy that niche between the westerners and Hyrkanian types.

In fact referring to Olgerd with those eastern European sounding kozaki and the Zaporoska made perfect sense. To label him a Hyperborean or Brythunian would make no sense and REH did not to do so.